Website Design Tips and Tutorial — Free PDF Download
<<<<====Please Share Over Here :))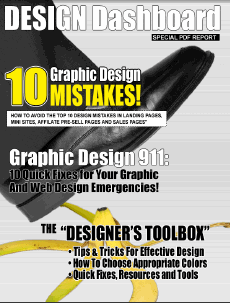 Free PDF Download
This is a screen shot of the Design Dashboard FREE report on how to avoid the top 10 graphic design mistakes most web sites are making.
It's a free web design tool without cost or obligation, according to Marlon Sanders, CEO of Higher Response Marketing, Inc.
Best Web Design Tutorial Download Link.
Tired of designing a profit pulling custom web design? Here's my new Point and click web design dashboard templates. Click this url to get you started: Design your own website.
Articles Related to Web Design Tips and Tutorials:
Tips & Tricks You Can Use To Improve Your Web Site Sales
Basic HTML Sales page web design tutorial – Create Your First Sales Letter Web Page
Top 10 Website Design Best Practices