Insert video on your web site
<<<<====Please Share Over Here :))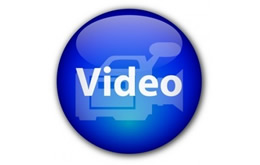 Importance of inserting video on your web site.  Inserting a video into your website could open the doors to increase both your profit and your client base.
The process of adding a video to your website is very easy to learn and relatively inexpensive. This article will discuss briefly how to insert a video into your website.
It is a proven fact that many people who will view the video on your website will eventually become your customers.  Adding a video to your website provides a great opportunity for you to take you marketing efforts to the next level.
This is true because the video provides a more efficient and effective means of communicating you message when compared to plain text formats.
It is very helpful to also included real testimonials as a part of your video. The potential customer will be able to see that you have satisfied and repeat customers once they view your videos. This is an excellent marketing tool and is sure to enhance your bottom line
You will only need some very basis equipment such as a digital camera, tripod and a fire wire port to record your video.
You can record your video using only this basic equipment and you will be pleased at the quality of your video. If I'm shooting screen capture video, I use Camtasia, which is available for both PC's and Macs. I save the video as a .mp4 file at 1280 x 720.
If I'm recording live video, I edit it using Sony Vegas, although Final Cut, Pinnacle Studio, Magix Movie Edit Pro or Adobe Premier or After Effects all work great.  Out of Vegas, I save the file again as .mp4 at 1280 x 720.
Once you finish recording your video you can edit the video and add music and titles.
You should then save and play your video.
Now the video is ready for you to upload to your site. You can either insert the video into your site or upload the video onto one of the many free video sites on the web. Once you upload the video unto the free site a code will be produced.
There are a lot of ways to do this.  Personally, I upload my video to Amazon S3 and I use JW Player to put the video on my blog or website.  I like JW Player because the fee is very reasonable since I don't use their hosting.  I only use their player.  It automatically serves up mobile versions for you which is fantastic.
This set up is FAR less expensive than Wistia or other options, although those services do have their benefits if the pricing works for you.
You will now take this code and past it onto your site. If you're using JW Player, you have 2 pieces of copy and paste code and boom!  You're done.
The potential customers who visit your site will just need to click the code in order to see your video. This method provides you with a quick and effective way to insert a video into your website.
You will be able to promote your business by using this cost effective method of inserting a video unto your website. This technique will lead to an increase of the traffic on your site.
This will also ensure that your customers watch the complete video since they merely have to click a link to see the video. This should also have a positive impact on your bottom-line.
Need more help on graphics design?